ARCHITECTS OF AIR: ALBESILA
Mesa's Pioneer Park  - Feb. 9-17, 2019
Presented in partnership with Mesa's Department of Parks, Recreation and Community Facilities.
Albesila is a large-scale work of public art to be installed at Mesa's Pioneer Park Feb. 9-17, 2019. The visitor's experience of this giant inflatable sculpture is like walking inside a work of stained glass—breathtakingly beautiful, serene and contemplative. Designed by British artist Alan Parkinson, Albesila can hold up to 80 people at one time and provides a unique experience filled with color, ambient music and wonder. With a footprint half the size of a football field, the light- and color-filled dome-like spaces invite visitors to wander, explore, sit or lie down and enjoy the ambiance of the space. Visitors can visit the luminarium for 30-minute sessions, noon - 9 p.m. each day, except Feb. 9 when the installation will close to visits at 8 p.m. to host a special ticketed Color + Light Party. Single tickets for Albesila are $7 per person, or 4 for $24 (plus additional tickets at $6).
 
Select dates below to see all admission times: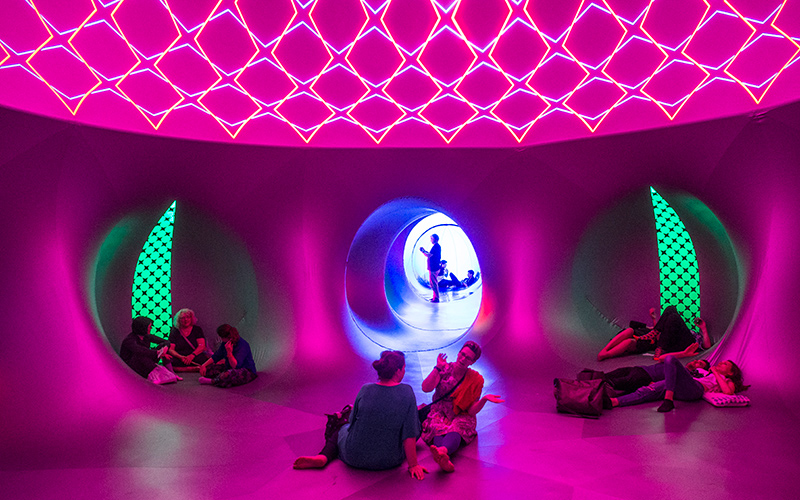 Saturday Feb 9th 8pm -11pm | $25 Admission.
Includes one Drink, snacks and live entertainment
Must be 21+ to attend.